2020 activity report
Hits: 1129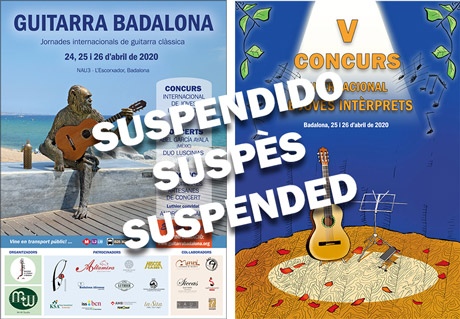 Unfortunately, these events planned for year 2020 have been cancelled due to the COVID-19 pandemic:
Badalona Guitar Festival 2020


V International Competition for Young Interpreters
We celebrated ONLINE our traditional Autumn Concert, with Ljubica Bukvic.
We maintain content publishing activities on this website and on social media...
Hits: 995
Our Autumn Concert for classical guitar was held this year at our headquarters and broadcast live on the Internet. Impossible to celebrate in an auditorium with an audience due to restrictions related to COVID-19.